Encore Entrepreneurs (SBA/OBO)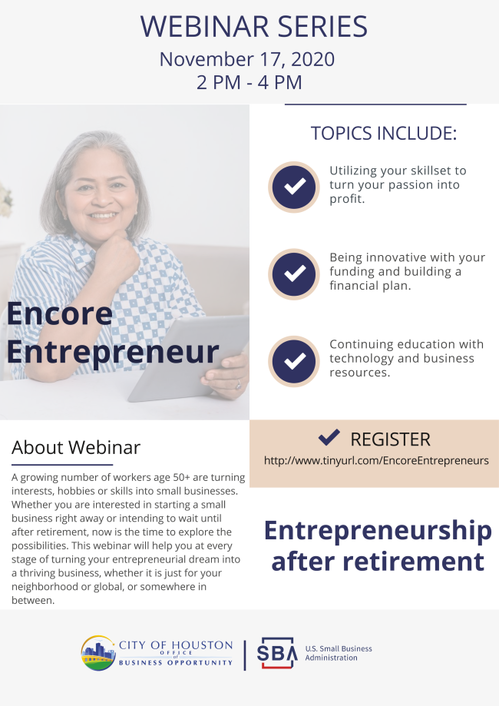 Entrepreneurship after retirement
A growing number of workers age 50+ are turning interests, hobbies or skills into small businesses. Whether you are interested in starting a small business right away or intending to wait until after retirement, now is the time to explore the possibilities. This webinar will help you at every stage of turning your entrepreneurial dream into a thriving business, whether it is just for your neighborhood or global, or somewhere in between.