Metro Office of Small Business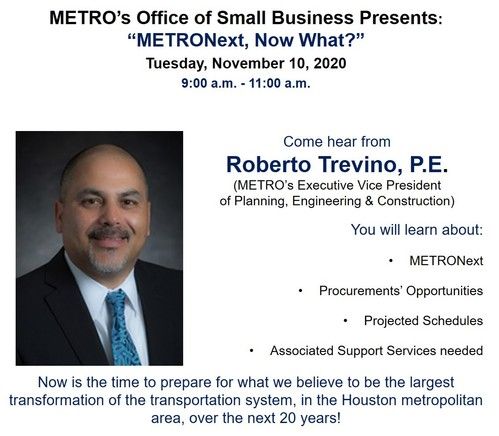 Metro's Office of Small Business Presents: "METRONext, Now What?"
Tuesday, November 10, 2020 | 9:00 a.m. - 11:00 a.m.

Come hear from Roberto Trevino, P.E. (METRO's Executive Vice President of Planning, Engineering & Construction)

Now is the time to prepare for what we believe to be the largest transformation of the transportation system, in the Houston metropolitan area, over the next 20 years!